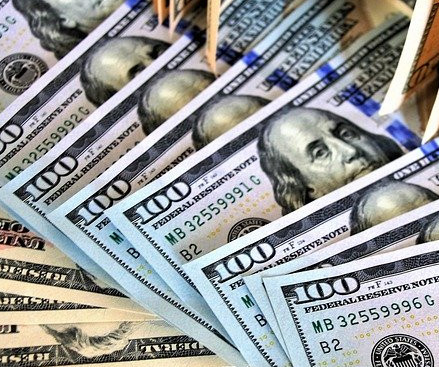 This post is about how to publish a book on Amazon. I have a post on publishing a kindle book. This is more about publishing a physical book on Amazon.
I found a book with the title the same as the title of this post. It is "How to Publish a Book on Amazon" by Sam Kerns. It is a very helpful book.  In it he talks about how much money can you really make publishing on Amazon? I found it fascinating. I have never before read  the information in this book.
Before I get into the details of publishing, I will tell you some of what I learned from the author.
Million Dollar Authors
First Sam talks about the possibility of making a million dollars publishing on Amazon.  It has happened, but it is very rare. Do not expect to make a million dollars. There are only a very small number( less than 100) who have made that kind of money.  Most of them are well known authors who have been around for twenty or thirty years.
Six Figure Earners
"There are over a thousand authors who earn at least $100,000 per year on Amazon…" according to Sam Kerns.  The total number of authors earning this amount is 1,340 . Indie authors make up half this number.
$50,000 A Year Earners
It is amazing to me that there are 1,080 indie authors who make this amount or more.  They make this amount by publishing on Amazon. There are more indie authors earning $50,000 a year or more than there are  traditionally published authors in total. 
$25,000 A Year Earners
There are 4,600 authors earning this amount or more. This is not enough to live on for most people, but it is good wage for an author. The statistics show 40% of these are indie authors. Eighty five percent of indie books are sold on Amazon. This is a good way to go for indie authors.
$10,000 Per Year and More
The number in this category is 9,900. Almost 40% of these are indie authors. There are approximately 2,600 indie authors who started in the last 5 years that make this amount.
The Remaining Indie Authors
Here is where the average indie author is.  They are at the bottom selling about 100 books a year. That means they earn about $205 a year.  I am now in this group. I aspire to be in the $10,000 or more group in the next 5 years.
7 Mistakes Authors Make
1. Not Building Your Platform First
The author confesses that he made this mistake. He promises to give details on how to do this later in his bbok.
2. Spending Too Much Money
There is no reason to spend a lot to publish your book. He gives details on how to do it for less than $100.
3. Failure to Release a Good Book
There is a lot more that goes into this than just the writing. There is also editing and formatting, cover design and writing a book description that moves people to buy the book.
4. Failure to Use the Right Keywords or Categories
Amazon acts as a search engine like Google does.  People type in keywords to search for a book. Without the right keywords or categories your sales will suffer.
5. Not Offering Other Sales Options
The author sells an ebook, a print book and an audiobook for each of his titles. This makes it easier for people to buy the version that they want.
6. Failure to Publish Enough Books
Many new authors think they can publish one great book and the money will come rolling in. That is not what really happens. Evidence suggests that you need about 20 books to make "serious money" on Amazon.
7. Failure to Market Their Books
New authors often fail to realize they need to market to people outside of Amazon. The author will tell what marketing worked for him. He also tells about other things you can try.
See chapter 12 of sam kerns book for details on how to have a print version of your book on Amazon.
How to get your paperback version of your book on Amazon
1. Use KDP to set up your book
The process is similar to setting up to publish an ebook.
2. Look for paperback tab
 On the same page there is a tab to set up your paperback book. Click on that button and fill in the details for your book. If you already have an ebook there will be information already filled in. You can change anything now if you want to. If not hit save and go to the next page.
3. "Paperback Content" is the next page
First, check the box to receive your KDP ISBN.  A number is required for all paperback books. This one is free. Or you can pay hundreds for one. This is not recommended. The free number is good.
4. Select size of book, color of paper and matt or gloss finish
Next, you will be asked for book size, paper color and finish, matt or gloss. If you have a 100 page book the author uses 5×8 size. Next you will upload your file. After uploading be sure to use the interior reviewer to highlight any issues you may have.
5. Set your price
Next, they will ask you to set the price. The author sets his price at $11.99 for all his books. Sam Kerns recommends checking world wide rights. This will allow you to make more money.
6. Design the cover
You will use the KDP cover creator. A physical book has a spine and a back cover so it cannot be exactly like your ebook. Use the artwork and font of your ebook. Add the title to the spine.  Write the back cover copy.  The Author says hire a professional. Go to Fiverr.com.  Someone can format your book for paperback.
7. Distribution
Select all the standard channels like all of Amazon's various stores. But the author does not recommend expanded distribution. He found that wholesalers were selling his book for considerably less than he was. He does allow expanded distribution for libraries and schools though. He likes to give them a break.
So here are the steps to putting your paperback up to sell on Amazon. It is simpler than I thought. I have not done it yet, but I will soon. Good luck to you.
Please feel free to comment or ask questions. Thanks.