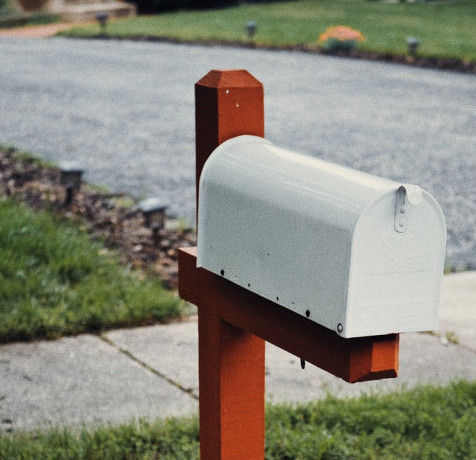 I recently joined a  Multi-Level Marketing program. I plan to sell it by old fashioned direct mail.
Here are some steps you can take for multilevel marketing success. First find something that works. Multi-level maketing has the potential to make you a lot of money.
One article I read said " Fact: 10% of all new millionaires made their money in Multi-Livel Marketing."
You Can Make Money
My newsletter said that it had the "highest percentage of people making $100,000 or more." That impressed me. That means that it is definitely possible to make excellent money with the Risk vs. Reward newsletter. It is short but very motivational and informative.
A Simple Strategy For Letting People Know You
I have acquired the reprint/ resale rights to a few different reports on multi-level marketing. I will offer them for sale in the business tabloids. I will introduce myself to prospects this way. I will build up my authority in this area and then mail prospects my letter offering free information about Risk vs, Reward. This is a very sound and realistic way to get people to join eventually. It will not happen overnight. It ill take a little time. But it will work. You can do the same thing.
So Introduce Yourself By Selling Low Cost Generic Information on MLM
I will offer informational reports for $5 and 2 first class stamps.  This way I am building a good prospect list.
They have demonstrated an interest in MLM. Later I can try to get them interested in my particular program.
I am taking baby steps first. Then gradually I will move to offering my program.
Build a Website
People look for MLM programs on the internet. So it could be very good for you to have a website. There you can promote your MLM program(s)
I have a website that is getting more traffic since I began focusing on mail order. In the beginning I had a wide variety of topics to cover. Now it is focused on a particular niche, mail order or direct mail.
Where to Build Your Website
I know a good place to get all the training you need to build an online business. Check out my review of Wealthy Affiliate at
Wealthy Affiliate Review. Thanks. You will be glad you did. Wealthy Affiliate is changing and growing all the time.  You can get help from members at any time. Just ask. There is a ton of training available on almost any topic on which you need information.
One Way to Build a Direct Mail Mailing List
You can place small ads in a mailorder publication like "Shore to Shore" or "World Wide Discount Advertiser" You will offer a short report about MLM. Ask for $3 to $8. Everyone who responds to your ads is on your mailing list. This list is 20 times more powerful than a random or cold mailing list of people who don't know you.
How to Get Typesetting for Your Ads
One of the best sources I have found for typesetting is L & M Wholesale. They are located at  P. O. Box 11, Verona, PA 15147. They do quality work.  They also offer some information on MLM that you could sell. That can help you build your direct mail list. We are not talking about email lists right here. 
Building a Direct Mail List is Fun
There is nothing that is more fun than building a direct mail mailing list. It takes some time to develop, but it is the heart of your business.  Without a mailing list you could say you do not have a business! It is your most important asset.  With a list you can bring in money any time you want it.
Mail Order Business Opportunity Secrets
You may want to see my post on "Mail Order Business Opportunity Secrets" You can find it here. You will learn to do things that most people do not do. These things are simple, but they can make a HUGE DIFFERENCE. 
If you like this post please share it on social media. Thanks.