Lately I have been thinking about how to never run out of money in retirement. The answer is finding the best investments for income. It really is possible. You probably can't do by putting your money in the bank. You need to make it grow at least 10% a year on average. But how can you do that safely even through market downturns? You can buy dividend stocks. Divedend stocks are stocks that pay you dividends no matter what the current price of the stock, They can provide you with steady income no matter what the markets are doing.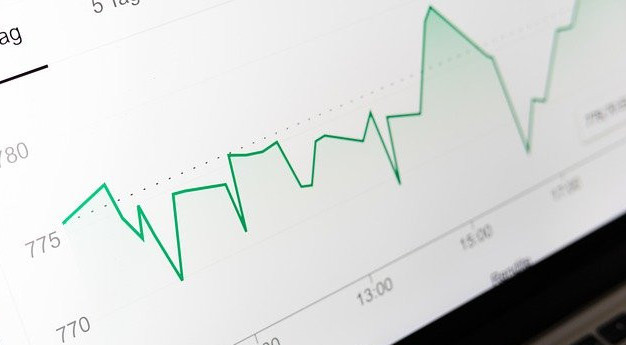 Right now my favorite investments are mutual funds. Mutual funds are a collection of stocks you can buy all at one time. If one stock goes down it does not hurt your entire portfolio. You are ok because the other 99 or whatever the number are doing well. This is called diversification. It provides a layer of protection.
There are special mutual funds that include only dividend paying stocks. Some of the best and cheapest are from the Vanguard company.
Here are two of the best.  Dividend ETF. Vanguard High Dividend Index (VYM)  ( 3.15% yield).  The other is Vanguard Dividend Appreciation ETF (NASDAQ :VIG). It has grown by 350% in the last 10 years. This focuses moe on growth than dividends.
My source of information and inspiration for this post is a book called "Dividend Growth Investing". The subtitle is "Get a Steady 8% Per Year– Even in a Zero Percent Rate World". It is wtitten by Freeman Publications and copyrighted in 2021.
Two of the best REITs identified by the author are: Realty Income (NYSE: O) with a yield 15.3% over the last twenty years. It pays dividends monthly. It has paid reliably for 25 years. 
The other is W. P. Carey (NYSE:WPC). Dividend yield of 5.9%  It pays quarterly.  Both have raised dividemds even during the pandemic.
Now I would like to give you some individual stocks that pay good dividends.
One is a banking stock that the author says Warren Buffet would love. People's United Financial Inc. (NASDAQ:PBCT)
It is well run with great capital management.  It has paid dividends and increased them for 49 years. Current yield 6.6%.
Kinder Morgan (NYSE:KMI)  This is a large energy infrastructure company. It owns over 83,000 miles of pipelines
that carry oil, natural gas, refined petrolem products and carbon dioxide. Current yield is 7.3%.
Next I like Freeman's choice of ExxonMobil (NYSE:XOM).  It has a capitalization of $141 billion. Current yield of 8.7%. It
has  increased dividends for 37 years. The high price for 52 weeks is $73.12 and the low price is $30.11. The low stock price
 gives you an opportunity to get a bargain.
Another oil stock that has been beaten down by the pandemic is Chevron (NYSE:CVX).  Warren Buffer would say this is a
time to buy.  He says buy when others are fearful and sell when others are greedy. Current yield is 6.3%. The number of
years of increased dividends is 34. 
I expect to have other posts on similar investments to these.  If you like this post please tell others about it on social media.
Thank you. The Freeman book title mentioned above is one of the best I have ever seen for those who are retired or soon
will be.  These are some of the safest investments you can find. Good luck. Please comment below. I will try to answer
promptly. Thanks.