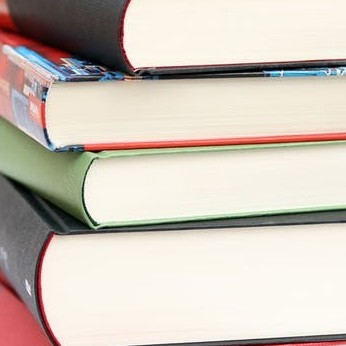 I discovered a simple easy way to be profitable in self-publishing. There are at least 21 secrets, but it is not hard to do.
1. What to Write About
First, you are going to write a "how to" book. Make sure it solves a problem that many people encounter. It could be about making money, saving money, or saving time. It could be about better relationships. You will be writing about how to solve a common problem. "How to" a kind of writing that sells well. It also sells consistently over a long time period.
2. Write About Something you have Done


Write about something you have actually done if you want to use "how to" in your title. This is very important for your credibility. You will have more authority if you write about what you have done. Your authority will come through in your writing.
If you have limited experience in an area you could read 10 books on a subject. Then you could take the best parts from each one to create youyr own book, However, be sure NOT to copy word for word. "How to" called plagiarism. That would be stealing. "How to" not cool.
So you see that you can write a book about something in which you are really interested. This is important because you will be spending some time (30 hours or more) writing on that subject. If you are not really interested in the subject it will hard for you to finish with enthusiasm.


3. Put a Big Promise in the Title


To attract attention you need to to put a big promise in your title. In the original title for this post, I used the word "riches" instead of "money". It sounds like more money and is more exciting. This is an example of how to think when you are trying to come up with a title.

I would recommend you think of ten different titles and then choose the best one. If you use the first title you think of, it probably will not be the best title. You need to expand your thinking.
Always put benefits in your title. A benefit is something that your book will do for the reader. You want to make your title exciting to your reader and not simply talk about a feature like how many words are in your book.
4. If you Can Talk You Can Write

Do not worry about whether you are a writer or not. If you can talk you can write. You can write the way you talk. Make your writing sound like a conversation with a friend. When you are writing "how to" information conversational writing is the way to go. You don't need fancy writing techniques.
5. Give Step by Step Instructions


It is a good idea to give step by step instructions. This will make it easy to follow. Your reader will know what to do first, second, and third. Your writing will have a good flow. The best books have this flow to them. Please write in a step by step manner if you want to succeed in self publishing.
6. Give Examples

It is a good idea to give examples of what you are talking about. This will help your readers understanding. For example, I will give an example of how many books I print at one time and why I did it that way. I print 20 at one time by the way. Doing this will stengthen your writing and make it more concrete.
One time I published only 20 copies of my book.about self publishing. Another time I published 1,000 copies of a booklet on saving money. That was a disaster because I only sold a few copies of that. Ironically I wasted money publishing a book about saving money.
7. Tell a Story


Tell a story if you possibly can. Tell the story of how you came to write the book you are writing. This will add interest to your writing. People love to hear stories. For example, I told the story of how I came to write a book about marriage. I told people that I learned 90 % of it from my wife. The other 10% I discovered so I could please her more. I also told the story of how I had a New Year's resolution that I kept every day for a year. Every day I thought about my wife and our marriage and how I could make it better. That book sold well.
8. Write a Letter or a Flyer First


Before you even write your book you should write a letter or a flyer advertising your book. The reason is simple. You want to create the best book possible. If you first write about all the benefits of reading your book and then you make the book live up to the letter or flyer, then you really have something to sell. The selling process is easier and simpler now that you know why someone would want to read your book. It might seem like a backwards process but it really works.
9. Write a Simple Classified Ad

Now you can write a simple classified ad to offer your free report offering your book. The way to write a classified is to put the greatest benefit first. Then tell how the reader will get that benefit. Offer free information on your book. Then tell the reader how to respond –that is to write or call and leave your address or phone number. Here is an example of how your ad might look.
Suppose you are writing a book about classified advertising. First you could say
'Earn hundreds of dollars" that is the benefit which is about making money. Next write how the reader will make that money. That would by writing classified ads. So you could say " with tiny classied ads."
Then offer free information. You could say "free report".
Finally, you could give your name and address. Write to Max, 123 Smith St., Yourtown, Yourstate 12345.
The whole ad would look like this:
"Earn hundreds of dollars with tiny classified ads. Free report. Write to Max, 123 Smith St., Yourtown, Yourstate 12345".
Any one can learn to write a small classified like this. Yet small ads have earned hundreds of thousands of dollars. That kind of money will not come overnight. But it can come.
10. Sell Locally and By Mail


I have sold my books locally and by mail. You can do the same. The methods are different obviously
but they are both effective.

Selling locally would be primarily one on one personal selling. I sold 7 copies of my happy marriage book to tellers at the bank I frequent. I told the story about how the book came to be written. They were interested in buying. They were asking how much it cost. I told them and the sale was made. It was a lot of fun.
Selling by mail makes your market national or even international. To sell by mail you need a mailing list. The best list to sell to is your own list. With a little thought you can create your list. For example, I wrote a book called "166 Secrets To a Happy Marriage". I could check the wedding announcements in the newspaper. With a little effort I could find the addresses. Bingo! There is a unique but powerful mailing list. The parents might be the ones to contact. Or it could be the coup[le getting married. I could send a postcard to them about my book. Offer something free with purchase of the book. You should get some sales. Not every one will buy but many will. The is called target marketing. You are only contacting people most likely to buy. You cannot sell any book to everyone.
11. How to Price Your Reports


You need to cover all your expenses of course. You also need a high markup if you are selling by mail. I recommend you charge 10 times your printing costs when you are selling by mail. You have to cover printing costs and postage costs. If only 1 in 10 buys your book or booklet you need $5.50 just to cover present postage costs.
With my marriage book I started out with a price of double my printing costs. In the long run it is shortsighted to keep your price that low. Your marketing options are very limited when your price is very low. There are other ways to compete than on price. For example, you could offer something related to your book for FREE when they purchase your book. in my case I could offer a related report on affirmations for husbands and/or wives. People like to get a package when they buy something. They like more stuff. Be sure you give it to them.
12. Keep Inventory Low


I learned a hard lesson about inventory. You do not want to print 1,000 copies of your book or booklet. It will take years and years to sell all of them. You may NEVER sell all of them.
On the other hand, it is not feasible to print one copy at a time. You could do that on your computer maybe. But how would you print the cover?
So I found the middle ground works best. I started printing only 20 copies at a time. It is easy to reprint when your inventory is low. The big advantage of the middle ground is you always have inventory. But you never have too much money tied up in inventory. It makes your breakeven level of sales easy to obtain. It could be as low as 8 sales or even less if your markup is high.
13. Keep Printing Costs Low


It is all about balance in printing costs. The more books you print the lower the cost per book. However, if you cannot sell all the books, then you have wasted money. So look for balance like I talked about in the last section.
One time years ago I printed 1,000 copies of a booklet. I never could have sold them all no matter what I did. I probably should have given them away free. I never have printed 1,000 copies since. It is not practical.
14. Use A Guarantee


It is always good to sell with a guarantee. This is especially true with mail order selling. Now it is called direct reponse selling. I sold 2 different books without anyone asking for their money back. I sold about 40 copes altogether.
I sold a book on writing that I did not write. It sold well by mail. But there were too many requests for a refund. I knew from those results that my letter was working. However, the book needed to be re-written or I needed to sell a different book.
15. Keep Your Customer List


You should definitely keep your customer list. This is the most important part of your business. It is vital for growing your business in the future. You can't sell to people over and over again unless you know who are your customers. You need names and addresses email or postal.
I have not always followed this advice, but I definitely will from now on. I can't over emphasize how important this is to your business.
You could even put their names and addresses on index cards. This is old school, but it works.
If you have a large number of customers you will need an electronic version of the index card. You need mailing list software. Find something easy to use.
I found 2 sources for simple to use mailing list software.
1. Easy Mail Plus is a shareware with a free 30 day trial. If you like it, you pay $49.95 one time. It claims to be the most powerful and easy to use. To check it out click here.
2. Another piece of software is MyMailList & Address-Book-8. It is from Avanquest Software. This is also easy to use and costs $29.95. For more information check here. These 2 options will get you started. Good luck.
Remember your own mailing list is more valuable than any other list you could rent or buy.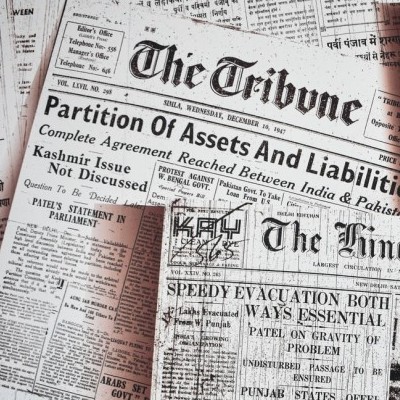 16. Use Newspaper Ads To Test Quickly


It is good to use nespapers to quickly test a classified ad or a small display ad. You could have cash in as little as 48 hours. You place the ad one day. It could in the paper the next day (at the earliest). You could have a response the next day after that. So newspapers are lighning fast compared with magazines.
When you put a website address or a telephone number in your ad responses can be very quick. You do not have to wait for days for the reply by snail mail.
17. Printing Tips


My advice here is to print the smallest number of books you can–that is also economical. I found 20 to be the magic number at my local printer. That may not be true with the publisher I tell about in secret #21 below. The magic number may be 100 in this case. I will tell you more later.
18. List Other Titles in the Back


You should list all of your other titles in the back of your book. This can increase awareness and even sales of other books or reports you have published. This does not cost you anything and it can help your sales too.
If you have several other titles it will improve your reputation as a writer. You don't want to be a one book wonder do you? I did not think so.
You could even put a complete flyer with an order coupon in it. You could get extra sales by doing this.
19. Offer Something Free To Attract Attention


You can offer something absolutely FREE to attract leads for your main title. It is a little work, but it will be worth it. When I placed a classified ad in the 1970's asking for money in the ad I got 3 replies. But when I ran a similar ad offering free information first I received 100 replies in a month. Many will not buy on the first try. But if you have their names and addresses you can go back to them with the same or a different offer. Then you will get more sales.
20. Offer a BONUS for Purchasing
Along the same lines as the above paragraph, you can offer a bonus for purchasing your main book or report. I have offered bonuses before in my mail order sales, but you could do the same for in person sales. This could only help your sales. I will use that idea for personal sales of my book "166 Secets to a Happy Marriage." by Norman Smuck. This is also available on Amazon as a kindle book. See www.amazon.com.


21. Where to Get Your Book Published


One of the best places to publish your book is https://www.diggypod.com. It has more favorable reviews than any other self publisher. I stumbled upon this source when I was writing this post. They offer a free sample of their self published books. I was impressed.
You get free ground shipping if you publish at least 100 copies. The costs are very reasonable. Of couse the cost per book goes down when you print more books. They have a box to calculate the cost of your book. You just fill in the blanks with your number of pages, size of pages, and quanity of books you want. It instantly gives you the price. I have not used diggpod yet, but I was pleased with what I discovered. I think you will be too. To check it out click here.
I have shared a lot of what I know about self publishing in this post. Writing this has been very enjoyable. I have also learned some new things that will help you and me in the future. If you like this post please share it on social media. Thanks in advance.